Work With Us!
Being informed is the key to a smooth and successful home purchase. We want to arm you with the knowledge to make the best decisions and save you valuable time, money, and stress. A brief phone conversation with us may be life-changing.Whether you are looking to purchase a home for you and your family to live in, or if you're looking for an investment property, contact us.
Meet The Owner of Queen Homes Solutions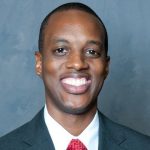 Jama'l Chukueke solves some of the most difficult real estate problems that other investors and real estate professionals would not touch. Being an expert, Jama'l and his team go above and beyond to deliver what's just perfect and relevant.
---
Recent Blog Posts
How many of you as homeowners are ready to sell the property? There are 2 factors that are associated with it. One you have an emotional attachment with your home and you hardly want to let it go. On the other side even if you have emotional affiliation, pricing your home correctly and get an […]
more >>
Are you aware of the fact that seller market is getting complicated with the time? Whether you are first time home seller or not, you will be surrounded by many questions. Some of them may be, do I need an agent? Is it the right time to sell? What is the market value of my […]
more >>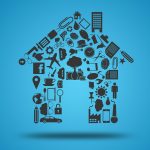 The first few days on the market are very important for any property. Your home creates a buzz among the buyers in the first few weeks. You are likely to receive queries in this time period much more than after 40-50 days. Most realtors agree that a property can be deemed as stale if it […]
more >>
Testimonials
Jama'l is a hard working "spare no efforts" kind of person. While making sure the job gets done he will also go the extra mile to bring his unique perspective to the table. While working together, he always made sure the communication was clear, constant, and honest. I had an amazing time working with Jama'l and would look forward to working with him again in any kind of project.

-Gabriel S.
Find Us On Facebook