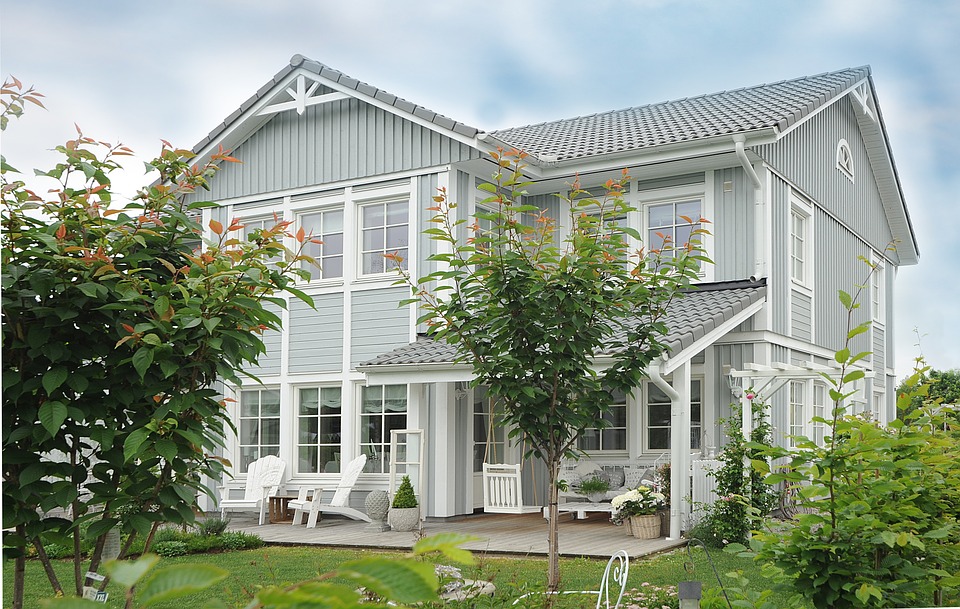 While selling a home is something that many people leave for realtors, you can actually sell a home yourself and save on the realtor's commission. In this guide, we take you through actionable steps on how to sell your home without a realtor.
But first, let's see the main roles that your realtor takes when selling a home. Remember, these are the tasks that you will have to assume if you decide to sell a home yourself:
What Do Professional Listing Agents Do?
Helps in preparing your home for sale
Staging the home for sale
Setting strict rules for maintaining order while your home is on sale
Listing your home with Multiple Listing Services (MLS)
Marketing your listing through various channels
Facilitating negotiations
Assisting with the closing process
There are many advantages that come with working with agents when selling your home, however, as a homeowner, you may want control and freedom during the sale process, that's why you have opted to sell your home without a realtor.
Benefits of Selling Your House Without an Agent
You're in total control of the selling process
You don't have to pay the Realtor's commission which can be as high as $6000 per $100000
You have greater knowledge about your home and so you can market it effectively
You don't have to deal with an agent you don't like
How to Sell Your Home without a Realtor in Easy Digestible Steps
Now that you have understood why you need to sell your home without a realtor, and the added responsibilities on your shoulders, then it's time to get started. Follow the steps below to sell your home without an agent.
Get Your Home Ready for Sale
There is a lot that is going on in your home by the time you decide to sell your home. Lots of storage, cluttered items, and improperly arranged sofas. Getting your home ready involves removing from sight anything that will not be appealing to the potential buyers.
A good formula to use when dealing with items in your home is TDS: Toss, Donate, and Store
To do this, take a room in your home and empty it. Then divide it into three sections: Toss, Donate, and Store. As you rearrange and de-clutter your room, take all the items that you want to keep into the Store corner. Take all the items that are in good shape but you don't want to keep in the Donate Corner, then take all the items that are out of shape into the Toss Section.
After this exercise, you will have perfectly de-cluttered and eye-appealing rooms. Toss the items in the Toss corner, and look for places to donate the items to that are in the Donate corner. You may want to keep the items in the store corner out of sight.
The best place could be your storage room or garage. If need be, you may want to rent a separate storage room and keep them there for the tenure of your home sale period. If you already have a new home, then transfer them there.
Thoroughly clean your home.
You want your home to be sparkling clean before you start taking photos of it. Since your home is big, you may want to outsource professional cleaning services. You want specialized cleaners who know how to do their job well. When searching for cleaners use the following search terms
Commercial cleaning services
Residential cleaning services
Realtor cleaning services
When doing cleaning, you want to ensure the floors are scrubbed neat-clean. Some of the key areas that will require thorough cleaning include bathrooms, bedrooms, living spaces, kitchen, kitchen cabinetry, floor, ceilings, light fixtures, garages and appliances such ad refrigerator, dishwasher, etc.
If you don't want to spend a few hundred dollars in professional cleaners, you can go the DIY route. When doing the cleaning yourself, you need to divide your home into manageable sections, ensuring that you do not miss a thing.  You can call in cleaning specialists to advise on the areas and methods of cleaning as well as quality inspection. This, being a consultancy service, will not cost you much.
Find a Handy Man
There is always one thing or the other that needs fixing. Whether it's the kitchen cabinet's hanging doors, untrimmed hedges, overgrown grass, faulty gates or even old pavements, you need to have them fixed before you start showcasing your home.
You can fix them yourself or hire a handyman at affordable rates. You can find handymen to hire on Handy and Airtasker
Photograph Your Home
Photos and videos are the main media when selling your home. In fact, homes with quality photos sell 32% faster than those with poor quality photos
You want to take your prospects on a journey. A tour they can't resist. Photography isn't easy, but if you have a good camera, you can take several shots and then select the best.
When taking realtor photos, you want the images to have a feel of elegance and simplicity.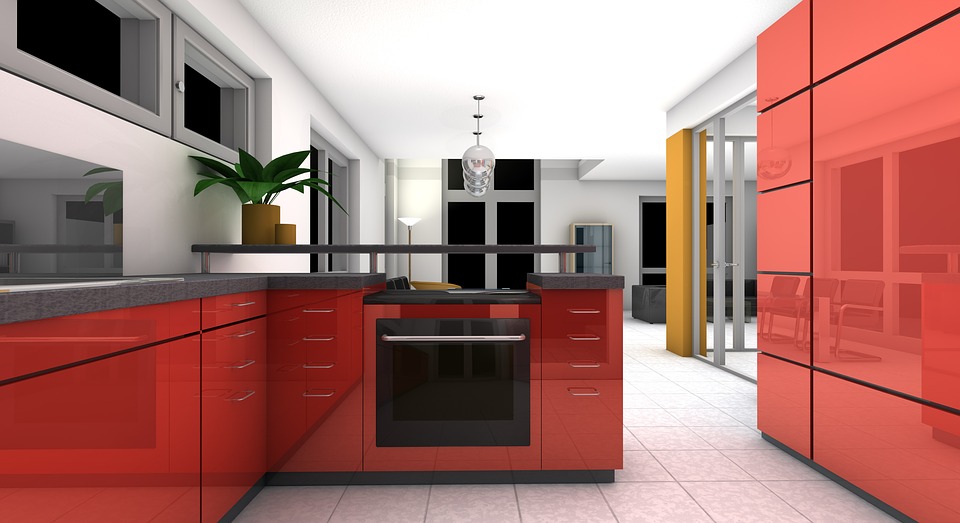 You should by now have rearranged your room and de-cluttered your home to a minimum. If you don't have a good camera, you can hire a quality one for a day, and still cut down on realtor photography costs.
Go natural: Throw open the blinds and drapes so you have enough of natural lighting
Shoot your photos early in the day
Do not shoot on a rainy gloomy day
Kneel down: this makes your photos appear large-and-in charge
Shoot from an angle: when shooting interior rooms, stand in a corner or doorway to get a widest possible view of the room.
Alternatively, if you are willing to spend, then outsource the best photographer to shoot your home. You can search online for realtor photography in your area
Determine Correct Pricing.
When pricing your home, objectivity is important. Since you are selling your home yourself, it's not uncommon to attach emotions to your pricing. We don't sell emotions, buyers don't buy emotions either. They are buying a home.
Since you've assumed the role of a realtor, you need to approach home pricing with the following in mind:
Local area market price
Features of your home
Amenities and social facilities
Take time to pull comparable listings and sales from your neighbourhood. Focus on listings that are 3 months old and newer as those objectively compare with yours.
Assess desirability. If you own everyone's dream home, you can get away with premium pricing that may not fall into your area's listing price ranges.
Gather Your Home Data and Prepare Your Listing
Next, gather all the essential data about your home that is necessary for listing your home, including:
Home Details: These are data about your home. They are the details that your prospects are interested in. Age of your home (year built), lot size, rooms count, bathroom count, finished interior square footage, parking arrangements, furnishing, heating, and cooling system, etc. Your home could be actively 'listed' on housing market sites such as Zillow and Trulia. If this is true, then you can pull your home data from there, but be sure to double-check.
Pricing Details: If you haven't decided on the price yet, it's time. When setting the actual pricing, you want to stick with the psychology of numbers. So instead of pricing your home as $300,000, you want to set it as $299,900 instead. You will only be short of $100 but this pricing will get you multiple offers. If you want even more calls, you can decide to list it for $294,900, attract more bids that eventually takes the pricing back to the market price
Photos: Put together all the photos that you've taken. Decide what photos will be used and specify where they will be used in your listing.
Description: This is the sales copy that is meant to excite buyers. Thus, the wording is very important. You don't need a copywriter to do so, though you can always outsource good copywriting from Fiverr or Upwork. If you've never written a copy for real estate before, you can check out some comparable listings and study the structure and the diction of their homes descriptions. It should also contain factual information that is not covered in the standard listing data.
List Your Home on MLS
You don't have to list your home on MLS, but truth be said, listing your home on MLS is the most cost-effective way to gain maximum exposure as your listing gets syndicated to various real estate websites.
Listing isn't as expensive as you might think. For reputable FSBO (ForSaleByOwners) service providers such as MLS My Home, listing packages start from $100 for a listing valid up to 6 months.
Promote Your Listing
Selling your home doesn't have to end at the listing. To ensure that you get as many eyeballs as possible to your home listing, promote your home immediately after being listed.
You can do so by:
Posting directly on real estate websites such as Zillow and Trulia
Dedicated website: Build a simple one-page website that acts as a squeeze page to showcase sell your home
Hold an Open House
As a seller, you need to hold an open house soon after your house hits the market. Since you don't have experience in holding open houses, you want to prepare yourself properly. Visit a few open houses in the area and take notes.
Then create sales copies and print them out. The flyers need to showcase home data, backstory, neighbourhood and amenities. You want to schedule your open house to be on a weekend, late morning or early afternoon.
Do a social media promotion for your target prospects a day or two before. Run Facebook ad, create an ad on Nextdoor or Craiglist as well as asking your social followers to spread the word.
Negotiation, Paperwork and Closing the Sale
As a homeowner seller, you are in charge of finding prospects and negotiating deals. Perfect your sales negotiation skills beforehand. Remember, you don't have to respond to non-serious prospects as they will only be wasting your time.
Next, you need to have your paperwork ready. You need paperwork done right to complete the sale. You'll need professional help to do this. You'll need an escrow agent, which, depending on the laws of the state you're in, can either be a Title Company representative or a real estate attorney.
Your escrow agent will ensure that paperwork is in order before completing the sale.
Conclusion
While selling a home with a realtor has got its own benefits, you can actually sell a home yourself without much hassle as long as you anticipate every step and process beforehand.
What do you think of this guide on how to sell your home without a realtor? We're curious to sold if you've ever sold your home yourself. Talk to us below
Written by: Mysson Victor